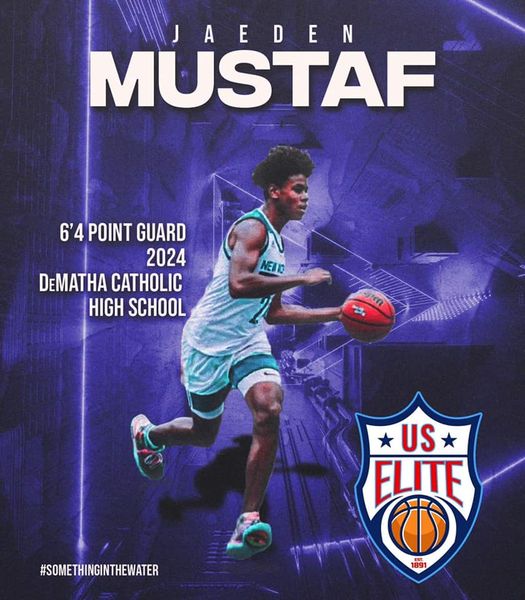 6'5" 205 lbs Carmel Christian(NC)
JAEDEN MUSTAF
Jaeden Mustaf is a Class of 2024, 6'5 Combo Guard at Carmel Christian School in Charlotte, NC.  He is a gifted shooter, superb ballhandler, and premier defender…however his most compelling basketball trait is being a clutch performer.  Never one to shy away from critical moments, Jaeden embodies the "Mamba Mentality" with his desire to give all he's got and win at all costs. As a young player, he was given the nickname "Lil Kobe", partly because he would figure out a way to get his shot off, but he has grown into a complete basketball player with an acute basketball IQ who cherishes every moment on the basketball court like his basketball idol, the late great Kobe Bryant.
As a scholar-athlete, Jaeden's favorite subjects are American Literature and Art, and he maintains a 3.4 GPA.
Basketball bloodlines run deep in his veins.  He is the son of Jerrod Mustaf, the 1st round draft pick of the New York Knicks in 1990, and Psaha Luke-Mustaf, who was the first 'ball girl for the New York Knicks in 1989 and Miss Trinidad and Tobago/USA 1990.